Hello Dear Reader !
Merry and Happy are the words for the challenge at SUO , and I am sure the receiver of my Box will be happy and have a merry christmastime with it :). And SSS want´s to see, how we gift the giftcards this year. I chose the French Fries Box, because it is nice big and you can put candy and the card inside and I made them to match the cards from the day before.
Have a merry christmastime !
Hallo Liebe Leser !
Merry und Happy sind die Wörter der SUO Challenge und ich bin mir sicher, dass die Empfänger der Boxen sehr happy werden und eine "merry" Weihnachtszeit verleben :). Und SSS möchte sehen, wie wir Gutscheine zu Weihnachten verpacken dieses Jahr. Ich habe die Pommesbox gewählt, weil so schön viel reinpasst und man deshalb auch noch etwas Naschi dabei legen kann zum Gutschein und ich kann sie passend zur Karte von gestern gestalten.
Habt eine schöne Weihnachtszeit !
And I want to show it here/ Und hier möchte ich sie zeigen: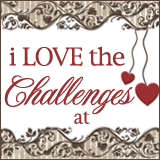 Greetings/ LG